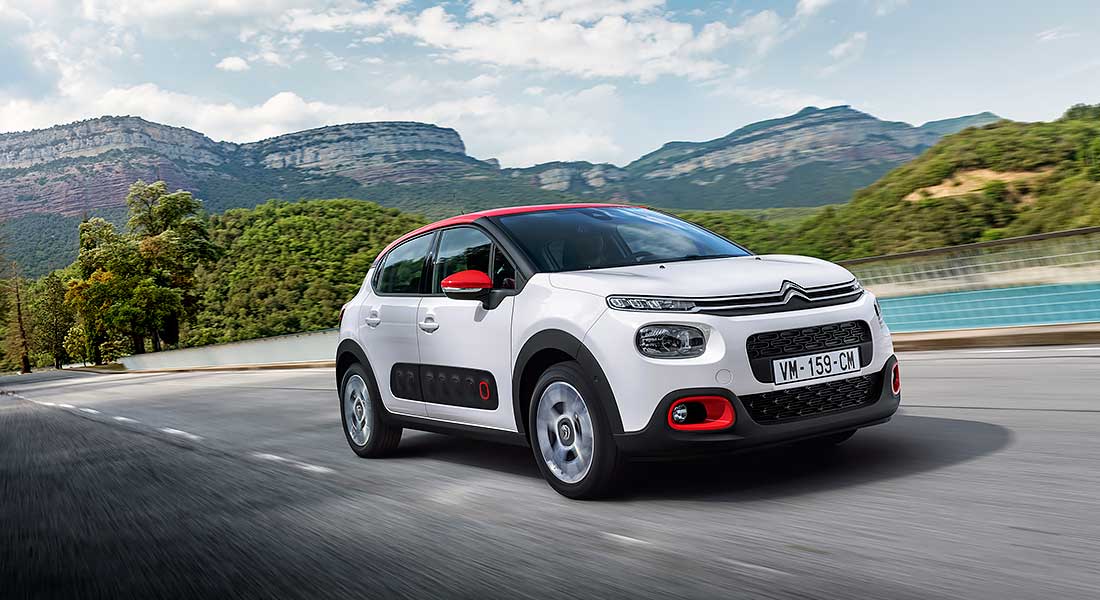 The exclusive importer of CITROEN cars, AVTONOVA KAB, did its best to feature as premiere at the Motor Show even five models of this global brand.
Citroen C4 Cactus Rip Curl, the crossover of the new generation, arrived to shake the automobile world by its 100% outdoor version, the Grip Control function, offering better road adherence and many other original style elements. At the same time, it is pointed out in the automobile world by its compact SUV look.
Citroen Spacetourer is there, as well, a modern van connecting polyvalence and easy use, families and those using it for professional purpose, minivan and SUV… The different driving experience has been strengthened by improved engines.
The new Citroen C3 has been improved by many personalizing opportunities. It is equipped by contemporary Internet technologies and most interesting one is the installed high resolution camera, which enables the photo and video sharing, featured there for the first time.
[fusion_imageframe image_id="324″ style_type="none" stylecolor="" hover_type="none" bordersize="" bordercolor="" borderradius="" align="center" lightbox="yes" gallery_id="" lightbox_image="" alt="Citroen" link="" linktarget="_self" hide_on_mobile="small-visibility,medium-visibility,large-visibility" class="" id="" animation_type="" animation_direction="left" animation_speed="0.3″ animation_offset=""]http://sajamautomobila.rs/wp-content/uploads/2017/03/msa2017_citroen_1.jpg[/fusion_imageframe]
The new C4 Picasso is a synthesis of skills and creativity, a modern and innovative minivan. Its style has been pointed out by incredible proportions connecting the cabin compactness and the reference volume of the trunk. It has got new intuitive and useful technologies, such as automatic trunk opening, the new connecting opportunities with Citroen Connect Nav and the new engine with the six speed automatic gearbox and many other things.
The new limousine, Berlina C-elysee, redesigned on the front side, the new 3D lights have been installed on the back, the new hubcaps were featured, as well as the new 16" aluminum ones and there are also two new car body colors there. This is an attractive and balanced limousine with the stylish brand marks and it is positioned in the family vehicles world, imposed at the global market by its characteristics as a durable and large vehicle.