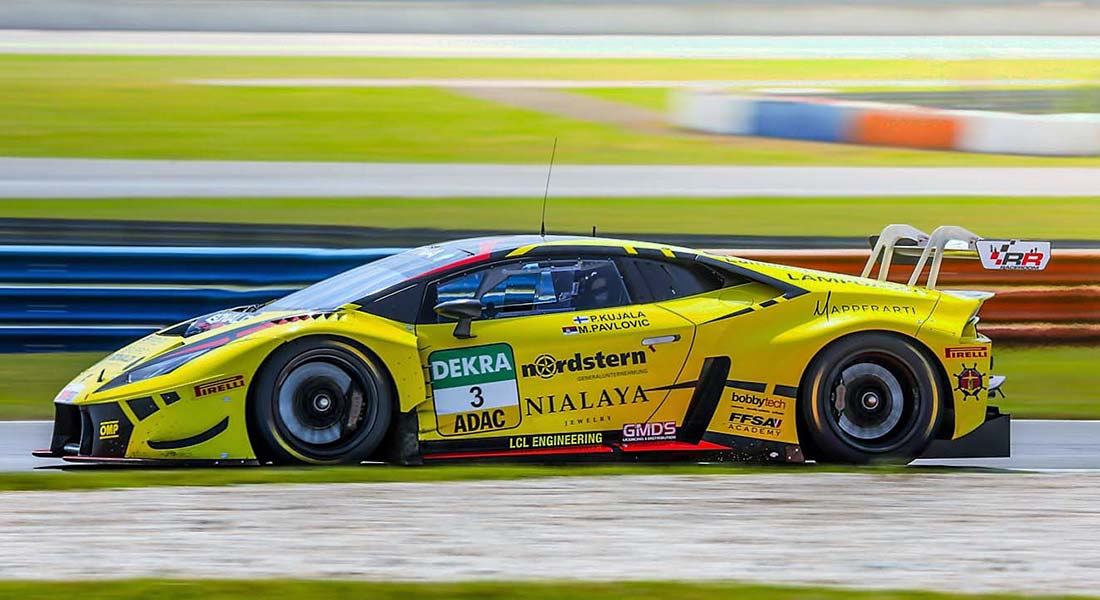 [fusion_imageframe image_id="1864″ style_type="none" stylecolor="" hover_type="none" bordersize="" bordercolor="" borderradius="" align="center" lightbox="yes" gallery_id="" lightbox_image="" alt="" link="" linktarget="_self" hide_on_mobile="small-visibility,medium-visibility,large-visibility" class="" id="" animation_type="" animation_direction="left" animation_speed="0.3″ animation_offset=""]http://sajam.rs/wp-content/uploads/lamborgini-milos-pavlovic_1100x535.jpg[/fusion_imageframe]
Our famous race car ace Miloš Pavlović will festively feature the car Lamborghini Huracan GT3. He participated in its development and competes with it as a part of the Lamborghini Squadra Corse program.
The festive promotion will be held on March 22, 2018 at 3.00 p. m. at Belgrade Fair Hall 1, at the exhibiting space of the Association of Automobile Journalists of Serbia.
This is a unique opportunity for the visitors to get acquainted with the previous work of this ace and his future plans, as well as technical characteristics of one of the most attractive GT cars at present.
Photo: www.milospavlovic.com