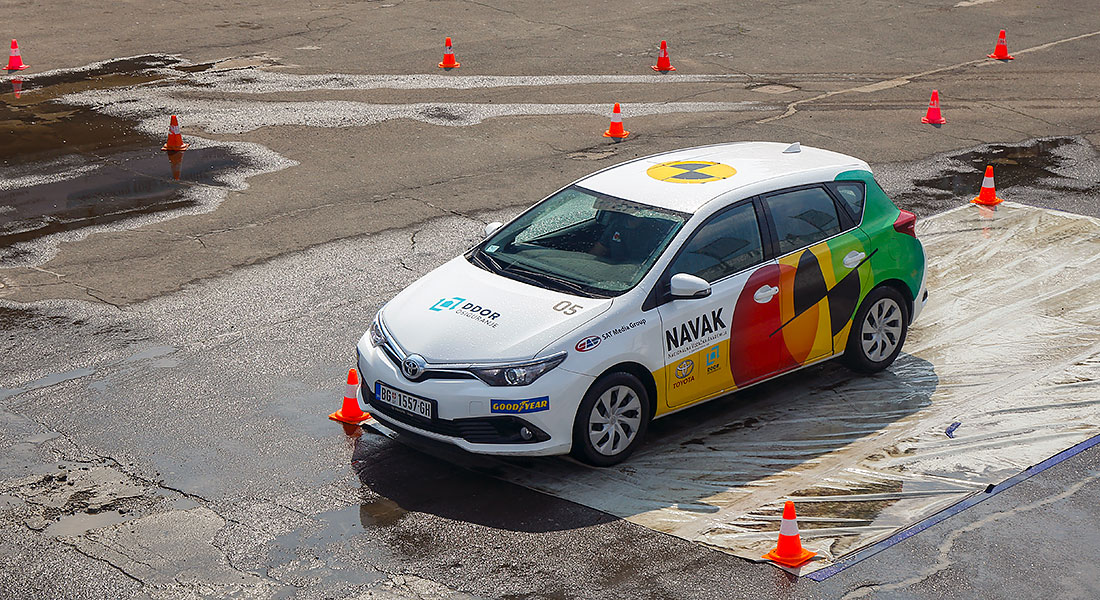 NAVAK – National Drivers Academy is most certainly one of the most prominent and in their own way one of the most useful participants at the 54th International Motor Show and 13th International Motorcycle, Spare Parts and Equipment Show, as well as the participant of numerous previous auto-moto events at Belgrade Fair.
NAVAK, whose programs are in one way or another a constitient part of many other fair programs and activities, is the first and the best school of safe driving in Serbia, an institution that learns you how to recognize the danger on the road, how to avoid it, or, in the worst case, how to mitigate its consequences.
From the first to the last day of Motor Show, NAVAK will demonstrate systems intended for increasing the safety of vehicles, new technologies in the automotive industry, as well as numerous useful skills on a daily basis. The event will take place from 10:00 to 5:00, in the atrium between hall 2 and 3 of Belgrade Fair.